In case of a truck accident in McAllen
The latest data from the Federal Motor Carrier Safety Administration's Large Truck and Bus Crash Facts 2017 reports that there were 621 large trucks involved in fatal crashes in Texas in 2017. These semi truck crashes resulted in 556 deaths. There were also 453 multiple-vehicle fatal crashes involving large trucks in the state in 2017.
These numbers show that an accident with a big rig doesn't happen once in a blue moon—there are multiple 18-wheelr accidents every day in Texas. And some of those wrecks happen in Hidalgo country in and around McAllen.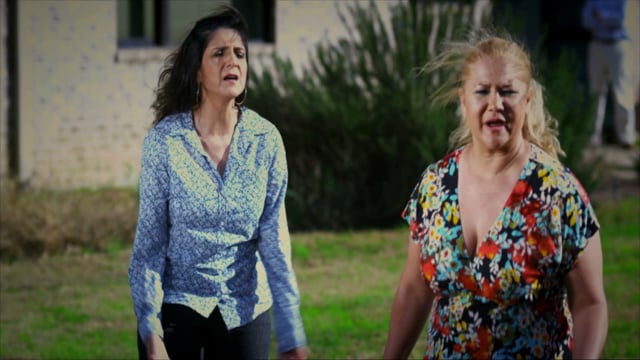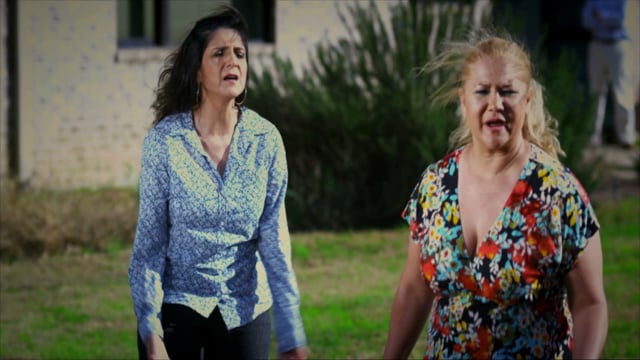 Do I Need An Attorney After A Truck Accident?
If you've been seriously injured in a large truck accident, talk to the experienced McAllen trucking accident attorney Mario Davila. We'll work to get you the compensation you deserve. Our McAllen semi crash attorney has the background and legal skills to properly bring legal action or to negotiate with a trucking company, insurance companies, and other parties to the crash.
We don't require any upfront fees because we'll take your case on a contingency. This means that our firm will take a percentage of the money recovered at trial or in a settlement. If a truck accident victim is awarded no money, we don't collect a fee. However, a contingency client may be responsible for some expenses, such as court filing and expert witness fees.
How Much Time Do I Have to File a Lawsuit?
A truck accident victim only has two years from the date of the crash to bring a lawsuit. Contact the Mario Davila Law Firm and speak to our experienced 18-wheeler accident lawyer today to be sure that your lawsuit is filed in time.
Where Do Most Truck Accidents Occur in McAllen?
McAllen and Hidalgo County have their share of dangerous locations where truck accidents are known to occur. In McAllen, I-2 and N. Bicentennial Blvd near the La Plaza Mall and by the airport on south 10th Street and Business 83 (I-2) are some of these hot spots. Also, the stretch of I-2 that runs through McAllen from Taylor Road to Sugar Road, and US Highway 83 is the main east–west thoroughfare are historically dangerous. 
State Highway 107 east through McAllen into downtown Edinburg is a heavily traveled road known for accidents. Plus, crashes frequently occur at the interchanges on I-2 and I-69C and Business Route of US 281(N. Cage Blvd) and I-69C/US 281.
What Kinds of Semi Accidents Happen in McAllen?
McAllen drivers may think about "truck accidents" as involving crashes with large commercial trucks such as semis and tractor-trailers. But they can also involve large delivery trucks, dump trucks, oil and gas trucks, refrigerated trucks, large box trucks, and big semi tow trucks. Many motorists in McAllen are injured every week in truck accidents.
Here are the most common types of truck accidents:
Head-on truck accidents
Rear-end truck accidents
Underride accidents
Side-impact accidents
Jackknife accidents
Rollover accidents
Cargo-related accidents
What are the Causes of McAllen Truck Wrecks?
The Federal Motor Carrier Safety Administration (FMCSA) has found that a large percentage of truck accidents in Texas and around the U.S. are due to driver-related issues. The leading driver-related factors are the following:
Impairment by fatigue, alcohol, or illness; 
Excessive speed;
Following too close to the vehicle in front of them; 
Reckless or careless driving;
Distracted or inattentive driving, e.g., texting, eating, or being "in a fog"; 
Failing to yield the right of way to other motorists;
Overcorrecting the truck in traffic causing other motorists to react suddenly;
Failing to stay in the proper lane;
Improper lane changes;
Failing to obey traffic signs, controls, or law enforcement; and 
Impaired vision by weather, road design, and other vehicles.
Our McAllen semi accident lawyers also know that there are several other elements that can cause big rig crashes. The most frequent causes and contributing factors of tractor-trailer accidents include the following:
Drivers exceeding their hours limit for operating the semi;
Poor or a lack of truck driver training and driver safety programs;
Improperly loaded cargo that creates road hazards;
Poor or incomplete truck inspections; and
Improper tractor-trailer maintenance.
Which Parties May Be Held Liable in A McAllen Truck Crash?
If you or a loved one is injured in a truck crash, the highly-qualified large truck accident attorney Mario Davila in McAllen can help you recover the compensation you deserve for your injuries. Your McAllen semi accident lawyer will investigate your accident and determine if there is another party or parties at fault. Here are some of the possible parties who may be found negligent in a typical semi truck accident:
The Truck Driver
The individual who was driving the semi may be responsible for your injuries based on his or her negligence in causing the accident. In many instances, truck drivers at fault in these cases are found to be driving while distracted or fatigued; under the influence of drugs or alcohol; driving recklessly; or failing to obey traffic laws and federal trucking regulations. Any of these can be the cause of a serious truck accident.
The Trucking Company
The truck driver's employer may also be found liable for negligence to some extent when it's shown that the truck company violated federal or state law in the operation of its fleet, or if it's found to at fault for its negligent hiring of incompetent drivers or in the training and operation of its trucking fleet.
The Owner of the Semi Trailer
The big rig driver and his or her employer are usually hauling cargo for another business—and they may use another company's trailer to carry that load. The trailer owner may be liable for a crash. They may have not kept their trailer in proper working condition, and there may be broken, missing, or inferior equipment on the trailer that's found to be a contributing factor in the accident.
The Cargo Company
The freight services company for trucking companies may also be found to be responsible for a semi accident. Large truck accidents are often caused by improper loads or overloaded cargo. This is typically the fault of the cargo company. Improperly loaded cargo may drop from the truck into the road, causing hazardous driving for other vehicles. Plus, overloaded tractor-trailers are much more likely to rollover and cause truck accidents. Overloaded trucks require much more distance to stop, which can be an issue in an accident. Finally, a tire blowout could happen because of the excess weight, causing the truck driver to lose control of his or her rig.
The Truck Manufacturer
The manufacturer may also be found responsible in some part for truck accidents. A semi accident can be caused by a defective truck, including issues with the truck's ignition, the fuel line, its safety equipment, or its brakes.
The Maintenance Company that Serviced the Semi and/or the Trailer
The trucking company or the company that owns the trailer may hire an independent equipment repair shop to service and inspect the semi or the trailer. This shop may not use the best and most effective diagnostic tools to be sure that the truck or the semi trailer is serviced properly. This maintenance company may also have used inferior replacement parts that cause problems with the operation of the semi or trailer. In addition, the facility's mechanics may not be adequately trained to see all of the issues concerning the tractor or trailer.
The Safety Compliance Company
Many trucking companies use a specialty company to conduct safety and compliance programs to their drivers. These companies conduct safety audits for compliance with federal safety regulations. There may be another company hired to provide the federally-mandated training and testing of drivers for alcohol or controlled substances. It's not uncommon for an accident to be caused in part by poor procedures, inadequate training, or a violation of federal trucking regulations. The third-party company that was responsible for those aspects of the truck operations may also be a party to a lawsuit and responsible for an accident victim's injuries.
Finally, the lack of enforcement of traffic laws may mean the local police department or the state highway patrol wasn't doing its job in enforcing the traffic laws. Your McAllen commercial vehicle accident lawyer will thoroughly research the causes of your truck accident to find all of the parties who may be at fault.
Is a Commercial Trucking Accident Lawsuit Different than an Auto Accident?
Big rig drivers and trucking companies must comply with the Federal Motor Carrier Safety Regulations (FMCSRs). These rules stipulate the minimum standards for those involved with the operation of commercial motor vehicles in interstate commerce. These rules include the maximum hours that a driver can operate a tractor-trailer in a set period, his mandated rest periods, and what should be done if the driver is excessively fatigued, as well as  the required driver training and inspection frequency and scope.
Get a Free Case Consultation
How is Fault Decided in a Semi Accident?
Fault in a commercial truck crash in McAllen involves our attorneys' examination of the accident report by the police or highway patrol, witness statements, and the statements of the parties for the insurance company. Remember that the insurance company's decision isn't final and binding. Our experienced McAllen tractor-trailer accident lawyer will make sure that your interests are protected, and you receive the most compensation possible.
What Damages Can I Recover in a Truck Accident?
One type of damages that an injured person may recover in a truck accident case is economic damages. This includes the truck accident victim's "out-of-pocket expenses" incurred as a result of a big rig accident. Non-economic damages may also be awarded to compensate a big rig accident victim for his or her injuries. 
Also, exemplary (or "punitive") damages may be awarded to the victim in a tractor-trailer accident if the injuries were caused by the willful act or omission or gross negligence of the truck driver or other parties. Exemplary damages are not commonly awarded.
How Can a McAllen Truck Accident Attorney Help Me With a Settlement?
Our McAllen semi truck accident attorneys understand that each large truck accident in our city is unique. There are several factors involved in the settlement process in a semi crash. As a result, there's no exact formula for your McAllen semi accident attorney to negotiate a deal for you. 
Attorney Mario Davila explains that the degree to which a party is motivated to settle and the amount of the offer after an 18-wheeler accident will depend upon many factors in the case: the severity of your injuries; your medical expenses; loss of past income and of future wages; the limits of insurance coverages; and the type and availability of evidence from the truck accident.
Our McAllen tractor-trailer accident attorney says that another significant factor in settlements is if the victim was at fault in causing about the semi wreck. Texas negligence law applies the "modified comparative negligence" doctrine, which says that an accident victim's damages are barred or decreased based on his or her percentage of fault.
If you or a loved one has been seriously injured in a truck accident, contact Mario Davila Law Firm in McAllen and speak to one of our experienced McAllen big rig accident attorneys. The McAllen truck wreck lawyer Mario Davila will help you recover the compensation you require to get your life back on track.
Our semi-truck accident attorney in McAllen is also pleased to serve residents in the surrounding area, including Pharr, San Juan, Mission, Alamo, Hidalgo, Edinburg, Donna, Weslaco, Mercedes, Harlingen, Raymondville, San Benito, Harlingen, and Brownsville.