In case of a car accident in Austin
Austin had more than 15,000 automobile crashes in 2018, according to the Texas Department of Transportation. This resulted in 439 serious crashes ands 67 fatalities. Austin also saw 1,137 crashes that involved alcohol, resulting in 12 fatalities.
At Mario Davila Law Firm, we help the victims of auto accidents. Our experienced car accident lawyers in Austin will analyze your case and determine the best legal strategy for a positive outcome.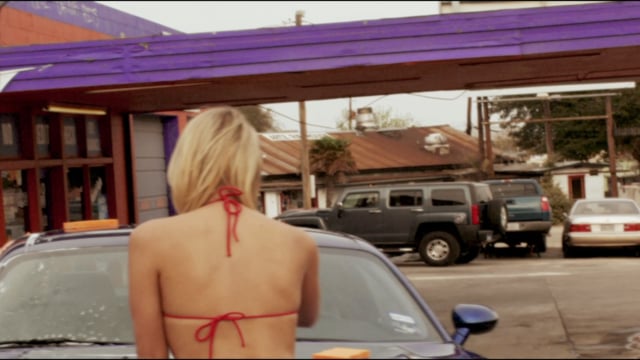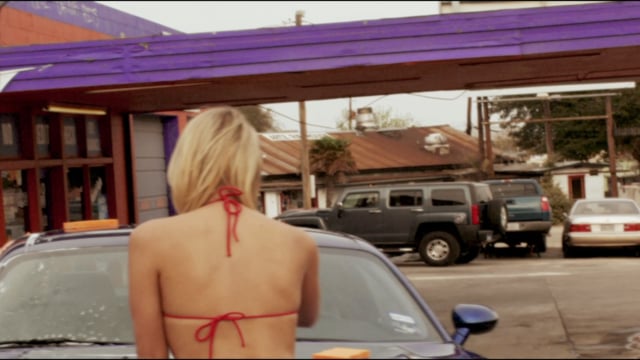 Should I Hire An Attorney After A Car Accident?
Yes, it is vital that you hire an experienced Austin car accident attorney. The lawyers at the Mario Davila Law Firm will work to get you the compensation you deserve. Our law firm does not charge any fees upfront. The work we do is based on a contingency, which means that the attorney will receive a percentage of the money recovered at trial or in a settlement. If a car accident victim receives no money, the attorney won't collect a fee. However, a client may be responsible for some expenses, such as court filing and expert witness fees.
How Much Time Do I Have to File a Lawsuit?
The deadline or "statute of limitations" for filing a personal injury action in Texas is two years from the date of the auto accident.
Where Do Most Car Accidents Happen in Austin?​
Interstate 35 through Austin is the scene of many auto accidents each year. From State Highway 130 through Buda, more than 226,000 vehicles travel I-35 every day. Traffic intensifies as it nears downtown, and local trips are responsible for the majority of this traffic.
I-35 is three or four lanes in each direction. The highway is divided into two decks between Martin Luther King Boulevard and Airport Boulevard, north of downtown Austin. The upper and lower decks of I-35 both have signs for I-35 and US 290. This can be confusing to Austin drivers because they use a common set of exit numbers, some of which are duplicated between the two decks. In addition, the upper deck lanes are express lanes, so there are no on- or off-ramps. Driver confusion can lead to sudden stops, failing to signal a lane change, and sudden lane merging that result in a serious car wreck in Austin.
What Types of Car Accidents Happen in Austin?
The most common type of Austin car wrecks include the following:
Single Vehicle Crashes
A single car drives off the pavement and hits a stationary object on the side of the road, such as a traffic sign, a guardrail, or a tree. A single vehicle wreck can be caused by the behavior of another driver where the injured motorist must swerve to avoid a head-on collision, or it can be caused by distracted driving or impairment.
Rear-End Collisions
A car hits the rear of the car in front of it. This can occur in heavy, stop-and-go traffic when a driver isn't paying attention. About 40% of the 7.25 million car accidents in the U.S. are rear-end collisions, according to the National Highway Traffic Safety Administration (NHTSA) and the National Transportation Safety Board (NTSB).
Collisions at Intersections
Also known as T-Bone Accidents, are when a driver is trying to make it through a yellow light, and a driver traveling in the opposite direction is making a left turn at the same time or has pulled out into traffic. More than one driver can be at fault for a T-Bone accident, whether it's the person running the red light or the other driver who has failed to yield.
Sideswipe Collisions
When two vehicles are traveling next to one another in the same direction, and the two vehicles make contact. These accidents can also happen when one motorist attempts a lane change and fails to look before merging, usually this motorist is speeding or driving erratically and makes a lane change to quickly without leaving enough room for the other vehicle to navigate the road.
Head-on collisions
The most dangerous type of auto crashes. That's because of the increased force sustained by both drivers. These accidents are frequently fatal or result in serious injuries. Head-on collisions typically are the result of negligent drivers including those who are driving while distracted, speeding, or under the influence of drugs or alcohol.
Low-Speed Collisions
When a vehicle is traveling at a low speed, such as when a driver backs into another vehicle in a parking lot. These are car accidents that happen at speeds less than 10 miles per hour. Even at such low speeds, motorists can suffer injuries, such as soft tissue damages, stress-related heart issues, or other complications.
The National Highway Traffic Safety Administration says that rear-end collisions made up more than 40% of the collisions in the U.S. in the past few years.
What are the Common Causes of Car Crashes in Austin?
Speed is the most frequent cause of traffic crashes in Austin. Nearly one-fourth (24%) of all accidents in Austin can be attributed to speeding. In addition to speeding, the other top factors of car crash deaths in Austin are distractions, drunk driving, and failure to yield.
How is Fault Determined in an Austin Car Accident?
In Texas, an injured car driver or passenger files an insurance claim or lawsuit against the at-fault driver for the damages they sustained in the accident. Texas uses the "modified comparative negligence" doctrine which holds that a motorist's damages are barred or reduced according to his or her percentage of fault. If a driver is found to be at fault, he or she will be held liable for the victim's damages.
What Damages Are Recoverable From Austin Car Accidents?
Although it's uncommon, a plaintiff in an auto accident may also be able to recover exemplary damages if the injuries were caused by the willful act or omission or gross negligence of the motorist.
There are a number of categories of damages that may be recovered in a car accident case. One is economic damages. These are the victim's "out-of-pocket expenses" that are incurred as a result of a car accident. Economic damages include:
The cost of car repairs.
Lost earning capacity.
Household services.
Lost wages.
Future medical expenses.
A car accident victim may also be able to recover non-economic damages to compensate them for their injuries. These include the following:
Disfigurement.
Loss of Consortium.
Loss of Enjoyment of Life.
Loss of Society and Companionship.
Mental Anguish.
Pain and Suffering.
Permanent Disability.
Get a Free Case Consultation
How Do Austin Car Accident Settlements Work?
That depends. Each case is different, and many factors go into the consideration of a settlement.
First, a party's willingness to settle and the amount to be offered after a car accident will depend primarily on the evidence supporting the case. This evidence can be in the form of witness statements, police reports, expert analysis, and other documentation.
Your Austin accident attorney will hep you negotiate with the insurance company—something that shouldn't be attempted without the help of an experienced accident lawyer. While Texas law prohibits insurance companies from engaging in unfair claim settlement practices—such as knowingly misrepresenting relevant facts and policy provisions, or negotiating in bad faith—they are seeking to pay the least amount possible on a car wreck claim.
When attempting to settle a claim, the insurance company's adjuster may ask that the victim sign a release that says you won't file any other claims connected to the same accident. However, you shouldn't sign anything until your accident attorney has reviewed your case and has determined that the total settlement amount covers all of your damages, including future medical treatment as estimated by a physician.
There's no precise rule for the parameters of the recovery of damages. However, your Austin car accident attorney at Mario Davila Law Firm will examine several factors that will be relevant, such as the following:
The severity of the victim's injuries.
The cost of reasonable and necessary medical expenses.
The loss of past income.
The loss of future wages.
The types of insurance coverage of the parties.
The amount of available evidence.
Another important factor in the consideration of a settlement is whether the victim was in any way at fault in causing the accident. That's because Texas negligence law has adopted the "modified comparative negligence" doctrine which states that a victim's damages are barred or reduced according to his or her percentage of fault.
What Should I Do Immediately After A Car Accident?
Speak with an Experienced Austin Car Accident Attorney
If you're been seriously injured in a car wreck, you need to understand all of your legal options. You need a knowledgeable and experienced lawyer from the Mario Davila Law Firm to help you with all of the issues and to protect your rights.
A serious auto accident can result in drastic changes to a victim's physical, mental, and emotional health, as well as their financial well-being. The Austin auto accident lawyers at the Mario Davila Law Firm will help you recover the compensation you need to get your whole life back on track. 
If you've been seriously injured in an auto accident, contact Mario Davila Law Firm in Austin.