In case of a truck accident in Austin
No matter what name you give them, these are the large trucks that typically move commercial freight around the country and about Texas.
Yes, everything is bigger in Texas, and these semi-trailer commercial trucks are on our Austin roadways. Texas has over 3200 miles of interstate highways, and that means we have a big number of trucks crossing the state. More roads and more big rigs means that Texas also is home to a large number of crashes involving 18-wheelers and tractor-trailers.
The Texas Department of Transportation (TxDOT) records the number of state-wide fatal crashes in Texas. In 2017, these crashes involved 126 trucks, 433 commercial semi-trailers, five fire trucks, 17 buses, and eight school buses.
TxDOT also reported that suspected serious injury crashes in Texas in 2017 involved 585 trucks, 879 semis, five fire trucks, 60 buses, and 29 school buses.
And the Federal Motor Carrier Safety Administration's Large Truck And Bus Crash Facts Annual Report, there were 649 fatalities that happened in Texas wrecks involving large trucks in 2017.
So you can see that big rigs can cause and be involved in many dangerous and deadly accidents, especially in Austin.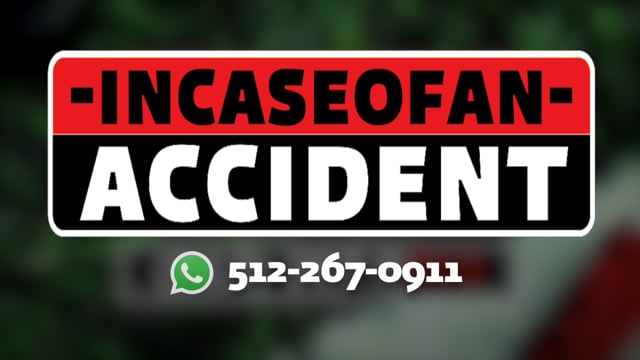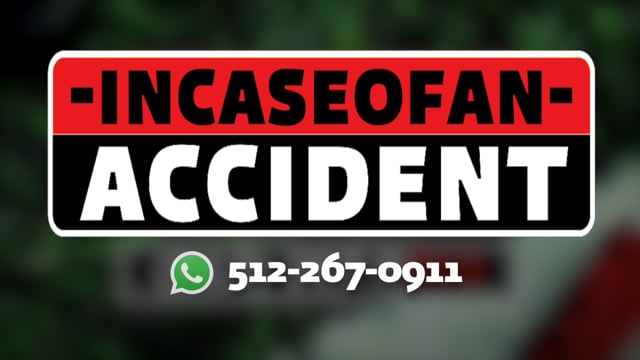 Should I Hire An Attorney After A Truck Accident?
Yes, you need to hire an experienced Austin truck accident attorney. The lawyer Mario Davila will work to get you the compensation you deserve. Our Austin truck wreck lawyer knows what to look for when suing a trucking company.
Our law firm does not charge any fees upfront. The work we do is based on a contingency, which means that the attorney will receive a percentage of the money recovered at trial or in a settlement. If a truck accident victim receives no money, the attorney won't collect a fee. However, a client may be responsible for some expenses, such as court filing and expert witness fees.
How Much Time Do I Have to File a Lawsuit?
The deadline or "statute of limitations" for filing a personal injury action in Texas is two years from the date of the tractor-trailer accident. Contact the Mario Davila Law Firm today and speak to our big rig accident lawyer Mario Davila to be certain that your lawsuit is filed in time.
Where Do Most Truck Accidents Happen In Austin?
Many of the truck accidents in Austin occur in the most congested highways.
Austin's most congested road is IH-35 from US 290 N to Ben White Blvd. The annual delay per mile is 1.3 million hours. It's the span of IH-35 that goes from North Loop through downtown and south of Lady Bird Lake. Another dangerous spot is the segment of IH-35 south from Ben White to Slaughter Lane. That annual delay is about 500,000 hours per mile.
And Austin takes the number one spot for freight-related traffic. The IH-35 in Austin is the most congested in all of Texas.
What Types of Truck Accidents Happen in Austin?
Texas regulations define a "truck" as a motor vehicle that's used primarily to transport items or property. In some instances, the specific characteristics of the truck (like its weight or the items being transported) will determine if a particular law applies. But usually, when people talk about "truck accidents," they're referring to crashes involving large commercial trucks such as semis, tractor-trailers, large delivery trucks, oil and gas trucks, box trucks, dump trucks, larger semi tow trucks, and refrigerated trucks.
The Federal Motor Carrier Safety Administration says that driver-related factors play a part in a large percentage of semi truck accidents in Texas and around the U.S. The leading driver-related factors recorded in fatal crashes in 2017 included the following:
263
Distracted or inattentive driving, such as using a cell phone, eating, or day-dreaming
208
Failing to yield the right of way
184
Impaired semi operation from fatigue, alcohol, or illness
167
Obscured vision by weather, road design, and other vehicles
136
Failing to stay in the proper lane
125
Failing to obey traffic signs, controls, or law enforcement officers
What Are The Common Causes Of Austin Truck Wrecks?
There are several factors that can cause large truck accidents in Austin. The most frequently recorded causes and contributing factors of truck accidents include:
Driver fatigue.
Improperly loaded cargo.
Speeding.
Disobeying traffic regulations.
Driving under the influence of drugs or alcohol.
A driver's lack of training.
Inadequate driver safety programs.
Distracted driving.
Inadequate inspections.
Improper maintenance.
Poor weather conditions.
Who Can Be Sued After A Trucking Accident?
If you or a family member is hurt in a tractor-trailer crash, the experienced accident attorney Mario Davila may be able to help you recover compensation for your injuries. Your attorney will investigate your truck crash and determine whether another party was at fault for the accident. Here are the possible parties who may be found to be at-fault in a typically semi truck accident:
The Trucking Company
The trucking company may also be at fault to some extent if it violated a federal or state law in the operation of its fleet, or if they're found to be liable for negligent hiring of poor drivers or in their training and operations. The trucking company must make sure that its semis are maintained correctly because commercial vehicles see more wear and tear than regular passengers vehicles. Thus, repair negligence may contribute to a collision.
The Truck Driver or Operator
The truck operator may be found to be at fault if his or her negligence caused the wreck. The attorney Mario Davila has worked on cases where the driver of the semi was found to be driving while distracted, under the influence of medication or illegal substances, drifting off to sleep at the wheel, or disobeying traffic laws.
The Truck Manufacturer
The manufacturer of the semi is also sometimes at fault for an accident. A truck wreck can be caused by a defective tractor-trailer. Some semi trailer crashes are caused by defective semi-truck tires, underride guard issues, brakes systems, electrical wiring, accelerator pads, tractor-trailer fuel systems, manufacturer's design flaws, and breach of warranty of big rig parts and systems. In many cases, the semi operator has no idea there is a vehicle defect with the tractor-trailer.
The Cargo Company
The cargo company can also be held liable for a truck accident as a frequent cause of truck accidents is overloaded or improperly loaded cargo.  Load  imbalances can drastically impact the safety of the vehicle. Cargo may fall off the semi and become a road hazard to other drivers, or this could affect the vehicle's steering. There are industry-specific rules for loading the bed of a commercial truck.
What Makes Commercial Trucking Accident Lawsuit Different?
A lawsuit that involves a semi or a commercial trucking is different than a car accident action. First, there can be many more parties involved, as mentioned above. In addition to the fault of the driver/operator of the big rig, his or her employer, the trucking company, may be held liable for the negligence of its truck driver under the theory of respondeat superior. This is a legal theory that states that the company is responsible for a traffic wreck caused by a truck driver provided the truck driver is an employee and was acting "within the scope" of his or her employment.
In addition, truck drivers must comply with the Federal Motor Carrier Safety Regulations (FMCSRs) which detail the minimum standards for those involved with the operation of commercial motor vehicles in interstate commerce. For example, a semi driver can only be on duty a maximum of 14 consecutive hours after 10 consecutive hours off-duty. Their driving time is limited to a maximum of 11 hours of driving during the 14-hour on-duty period.
There's also a 60/70-Hour Duty Limit in which drivers can't exceed 60 hours on duty over a week, or 70 hours on duty over eight days.
A driver or company's violation of these federal trucking regulations can result in the disqualification of a driver's CML (Commercial Driver's License) and fines for the company. These violations can also be used as evidence in a court case when a person is injured by the negligence of the truck driver or his or her company.
Get a Free Case Consultation
Determining Fault in An Austin Trucking Accident
Determining fault in a semi-truck crash in Texas involves a review of the police accident report, any eyewitness statements, and the statements of the parties by the insurance company. But the insurance company's determination isn't written in stone. An experienced Austin commercial truck accident attorney will make sure that your interests are protected, and you receive the greatest compensation possible.
What Damages Are Recoverable from Austin Truck Accidents?
There are several types of damages that may be recovered in a truck accident case. One is economic damages. These are the victim's "out-of-pocket expenses" that are incurred as a result of a semi tractor accident. Economic damages include:
The cost of repairs to vehicles.
Lost earning capacity.
Household services.
Lost wages.
Future medical expenses.
A truck accident victim may also be able to recover non-economic damages to compensate them for their injuries. These include the following:
Disfigurement.
Loss of Consortium.
Loss of Enjoyment of Life.
Loss of Society and Companionship.
Mental Anguish.
Pain and Suffering.
Permanent Disability.
Although it's uncommon, a plaintiff in a big rig accident may also be able to recover exemplary damages if the injuries were caused by the willful act or omission or gross negligence of the truck driver.
How Do Austin Truck Accident Settlements Work?
Each case is different, and many factors go into the consideration of a settlement in a semi crash. So, there's no one way for your Austin semi truck accident attorney to negotiate a settlement on your behalf. 
A party's willingness to settle and the amount to be offered after a semi truck accident will depend mainly on the evidence supporting the case. Your Austin truck accident attorney will help you negotiate with the insurance company—something that shouldn't be done without the help of an experienced accident lawyer. Texas law prohibits insurance companies from engaging in unfair claim settlement practices—such as knowingly misrepresenting relevant facts and policy provisions, or negotiating in bad faith—but remember that they're looking to pay the least amount possible on a big rig wreck claim.
Your Austin truck wreck attorney Mario Davila will examine several factors that will be relevant, such as the following:
The severity of the victim's injuries.
The cost of reasonable and necessary medical expenses.
The loss of past income.
The loss of future wages.
The types of insurance coverage of the parties.
The amount of available evidence.
Another important factor in the consideration of a settlement is whether the victim was in any way at fault in causing the semi accident. That's because Texas negligence law has adopted the "modified comparative negligence" doctrine which states that a victim's damages are barred or reduced according to his or her percentage of fault.
A serious tractor-trailer accident can result in drastic changes to a victim's physical, mental, and emotional health, as well as their financial well-being. The Austin truck accident lawyer Mario Davila will help you recover the compensation you need to get your whole life back on track. 
If you've been seriously injured in a truck accident, contact Mario Davila Law Firm in Austin.