In case of a car accident in Dallas
A report from Allstate Insurance says that Dallas is in the bottom 15% of the largest 200 cities for safe-driving records. The report was based on auto claims data collected by the insurance company. That's an improvement from 2017, when Dallas was ranked as the third most dangerous city for drivers by a Car Insurance Companies study.
Also, information from the National Highway Traffic Safety Administration showed that 14.47 people per 100,000 died on Dallas roadways in 2017—an average of two people killed every week. There were 31,650 car accidents in 2018 in Dallas. These car wrecks involved 194 fatal crashes that resulted in 202 fatalities.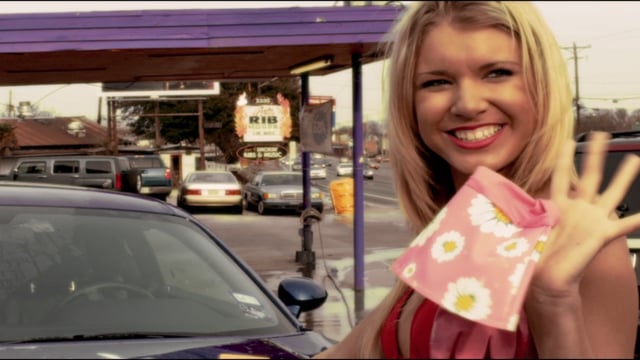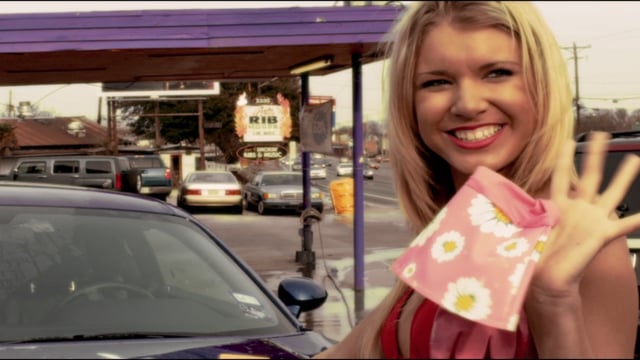 Should I Hire An Attorney After A Car Accident?
Yes, it is vital that you hire an experienced Austin car accident attorney. The lawyers at the Mario Davila Law Firm will work to get you the compensation you deserve. Our law firm does not charge any fees upfront. The work we do is based on a contingency, which means that the attorney will receive a percentage of the money recovered at trial or in a settlement. If a car accident victim receives no money, the attorney won't collect a fee. However, a client may be responsible for some expenses, such as court filing and expert witness fees.
How Much Time Do I Have to File a Lawsuit?
The deadline or "statute of limitations" for filing a personal injury action in Texas is two years from the date of the auto accident.
Where Do Most Auto Accidents Happen in Dallas?
A recent study found that Dallas drivers are roughly 46% more likely to get into a car wreck than the average U.S. driver. The average U.S. driver experiences some sort of auto accident once every 10½ years, according to analysis from Allstate Insurance.
Some of the most dangerous spots in Dallas include these intersections:
Inwood Road at Lemmon Avenue;
Dallas North Tollway at Spring Valley Road;
Belt Line Road at Meandering Way;
West Illinois Ave. at South Vernon Avenue; and
South Beckley Ave. at West Claredon Drive.
What are the Most Common Types of Car Accidents in Dallas?
Rear-End Accidents
These car wrecks involve two cars following close together. A rear-end crash frequently happens when the vehicle in front stops suddenly. The crash occurs because the driver following doesn't react and stop in time to avoid the first car.
Head-On Collisions
This type of car wreck happens when two cars traveling in opposite directions crash into each other. A head-on wreck can occur due to a driver's mistake, like a motorist driving on the wrong side of the road. A head-on crash can also happen because of a motorist driving under the influence, texting and driving, or a mechanical issues.
T-Bone Crashes
Also known as a side-impact or broadside accidents, this is a crash in which the side of the vehicle is impacted. These accidents are a type of side-impact car accident where the collision involves one vehicle hitting the side of another vehicle at or near a 90-degree angle.
Sideswipe Crashes
A sideswipe crash happens when both vehicles are parallel with one another, but one hits or scrapes the side of the other as it passes.
Rollover Accidents
The most dangerous type of auto crashes. That's because of the increased force sustained by both drivers. These accidents are frequently fatal or result in serious injuries. Head-on collisions typically are the result of negligent drivers including those who are driving while distracted, speeding, or under the influence of drugs or alcohol.
Low-Speed Collisions
A frequent cause of a rollover accident is a driver loosing control of his or her vehicle and traveling off the roadway. Another cause is when a motorist engages in high-speed, risky driving. There are several other causes for rollover accidents, like distracted driving and driving under the influence, or impact with other vehicles or obstructions in the roadway.
Multi-Car Accidents
This type of car crash happens when at least three vehicles hit one another. Commonly, it occurs as a series of rear-end accidents that are often initiated by the force of the original collision, like a "chain reaction."
The National Highway Traffic Safety Administration says that rear-end collisions made up more than 40% of the collisions in the U.S. in the past few years.
What are the Common Causes of Dallas Car Crashes?
There are several causes for auto wrecks in urban areas like Dallas. Here are some of the top causes:
Speed and Speeding
Speeding and an inability to control speed take the lives of many Texans each year. In 2018, there were 105,112 car crashes that were caused by a driver failing to control his or her speed, with 284 of them being fatal. Speeding caused 10,408 crashes in 32,048, and 146 of these car accidents involved a fatality.
Distracted Driving
Twenty-two deaths resulted from distracted driving in 2018. There were 8,574 accidents reported were some form of distraction was the reason for the crash. This includes talking and texting on cell phones, looking at GPS, adjusting music or controls, putting on makeup, conversing with passengers or discipling children, handling pets, or simply "lost in thought" and not paying attention.
Driving under the Influence
Across Texas, there were 1,830 car crashes were one of the drivers under the influence of drugs. Of these, there were 209 fatalities. There were nearly 10,000 (9,359) automobile accidents in the state where a driver was under the influence of alcohol. Of these, 209 involved a death.
Following Too Closely
21,100 car wrecks were attributed to drivers following to closely to the vehicle in front of them. Ten deaths occurred.
Unsafe Lane Change
An unsafe lane change is when a driver travels from their existing lane on a road into another lane without indicating or signaling that endangered other motorists. In 2018, there were 31,225 auto accidents and 42 deaths in Texas.
Failing to Observe Signals
More than 17,000 (17,562) car accidents involved traffic signals, including 70 fatalities that were the result of running red lights or otherwise failing to comply with traffic signals.
What Damages are Recoverable From Dallas Car Accidents?
There are a number of categories of damages that may be recovered in a car accident case. One is economic damages. These are the victim's "out-of-pocket expenses" that are incurred as a result of a car accident. Economic damages include:
The cost of car repairs.
Lost earning capacity.
Household services.
Lost wages.
Future medical expenses.
A car accident victim may also be able to recover non-economic damages to compensate them for their injuries. These include the following:
Disfigurement.
Loss of Consortium.
Loss of Enjoyment of Life.
Loss of Society and Companionship.
Mental Anguish.
Pain and Suffering.
Permanent Disability.
Although it's fairly uncommon, an injured party in an auto accident may also be able to recover exemplary damages if the injuries were caused by the willful act or omission or gross negligence of the motorist.
Get a Free Case Consultation
How Do Dallas Car Accident Settlements Work?
Every auto accident case is different, and there are numerous factors that are taken into consideration in a possible settlement.
A big factor is a party's willingness to settle and the amount to be offered after a car accident. Your Dallas accident attorney will help you negotiate with the insurance company. Remember, don't sign anything until your accident attorney has look at your case and has determined that the total settlement amount covers all of your damages, including future medical treatment as estimated by a doctor.
Your Dallas car accident attorney Mario Davila, will look at these to come to an appropriate settlement amount:
The severity of the victim's injuries;
Reasonable and necessary medical expenses;
Loss of past income and future wages;
The parties' insurance coverage; and
The amount of available evidence.
Another significant element in a possible settlement is determining if the victim was at all at fault in causing the accident.
What Should I Do Immediately After A Car Accident?
Speak with an Experienced Dallas Car Accident Attorney
If you're been seriously injured in an auto accident, speak with the knowledgeable and experienced car accident attorney Mario Davila, to help you with all of the issues and to protect your rights.
If you or a loved one has been seriously injured in an auto accident, contact Mario Davila Law Firm in Dallas. 
You should speak with a Dallas car crash attorney as soon as possible to evaluate your case. For a free assessment, contact us now.