In case of a truck accident in Dallas
There are nearly six million light and heavy trucks registered in the state of Texas.
The Texas Department of Transportation (TxDOT) reported that in 2017, truck crashes involved 126 trucks, 433 commercial semi-trailers, five fire trucks, 17 buses, and eight school buses. Of those, TxDOT reported suspected serious injury crashes involved 585 trucks, 879 semis, five fire trucks, 60 buses, and 29 school buses. Plus, the Federal Motor Carrier Safety Administration's Large Truck And Bus Crash Facts Annual Report, there were 649 fatalities that occurred in Texas wrecks involving large trucks in 2017.
Dallas ranked as the 21st most affected city in the U.S. as far as traffic congestion. Drivers in Big D lose up to 76 hours per year in traffic. Delays and congestion can mean more semi accidents.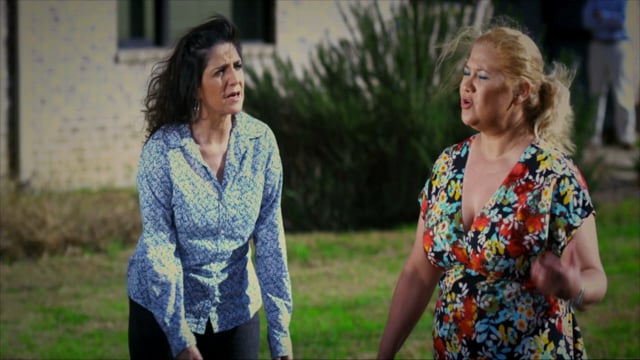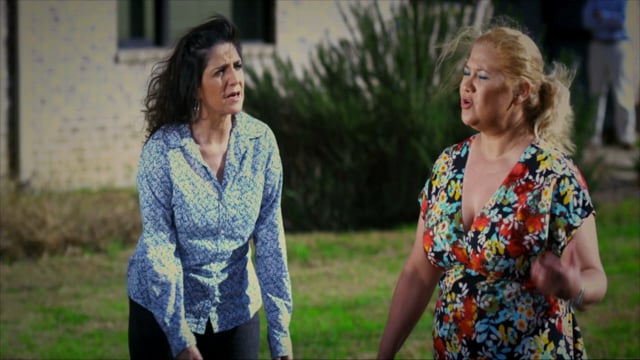 Do I Need An Attorney After A Truck Accident?
You need to hire the experienced Dallas truck accident attorney Mario Davila who will work to get you the compensation you deserve. Our Dallas truck wreck lawyers have the experience to know what to look for when suing a trucking company.
Our law firm won't ask for any upfront fees because the work we do is based on a contingency. This means that the attorney will get a percentage of the money recovered at trial or in a settlement. If a truck accident victim gets no money, the attorney won't collect a fee. But a client may be responsible for some expenses, like court filing and expert witness fees.
When Must I File a Lawsuit?
You only have two years from the date of the accident. Contact the Mario Davila Law Firm and speak to our truck accident lawyer today to be sure that your lawsuit is filed in time.
Where Do Most Truck Accidents Happen In Dallas?
The Interstates are the scene of many of the big-rig wrecks in the Dallas area. This includes, I-35, I-30, I-20, and I-635.
In addition, there are many serious accidents involving semis on US 175 and US 75. Plus, several Texas State Highways are prime locations for tractor-trailer accidents. They are Texas State Highways 360, 183, and Loop 12 (SH 360, SH 183, and Loop 12).
What Kinds of Semi Accidents Happen in Dallas?
When folks in Dallas talk about "truck accidents," they're usually referring to crashes involving large commercial trucks such as semis, dump trucks, tractor-trailers, large delivery trucks, oil and gas trucks, box trucks, refrigerated trucks, and big semi tow trucks.
The Federal Motor Carrier Safety Administration reports that driver-related factors make up a substantial percentage of big rig truck accidents in Texas and around the U.S. The leading driver-related factors recorded in fatal crashes in 2017 included these factors:
Speeding.
Careless driving.
Distracted or inattentive driving, such as texting on a cell phone, eating, or being lost in thought.
Failing to yield the right of way to other traffic.
Impaired truck operation from fatigue, alcohol, or illness.
Impaired vision by weather, road design, and other vehicles.
Failing to stay in the proper lane and improper lane changes.
Failing to obey traffic signs, controls, or law enforcement.
Following too closely to the vehicle in front.
Overcorrecting the truck in traffic causing other motorists to adjust.
What are the Causes of Dallas Truck Wrecks?
Our Dallas 18 wheeler accident lawyer, Mario Davila, knows that there are several factors that can play a part in semi wrecks in Dallas. The most frequently seen causes and contributing factors of truck accidents include the following:
Driver fatigue from too many hours behind the wheel.
Improperly loaded cargo that creates road hazards.
A lack of semi driver training.
Poor driver safety programs.
Inadequate inspections.
Improper tractor-trailer maintenance.
Bad weather conditions.
Who Can Be Sued After A Trucking Accident?
If you or a family member is hurt in a tractor-trailer crash, the experienced semi accident attorney Mario Davila may be able to help you recover the compensation you deserve for your injuries. Your Dallas trucking accident lawyer will thoroughly investigate your truck crash and find out if another party was at fault for the accident. Here are the possible parties who may be found to be liable in a typically semi truck accident.
The Truck Driver or Operator
The individual driving the semi truck may be held liable for your injuries for his or her negligence in bringing about the accident. In many cases, truckers at fault in these cases are found to be driving while texting, reading, eating, or not paying attention; under the influence of prescription medication, alcohol, or illegal substances; being too fatigued to drive effectively and safely; or failing to obey traffic laws and federal trucking regulations.
The Trucking Company
The truck driver's employer, the trucking company, may also be liable for negligence to some degree if it's shown that it violated a federal or state law in the operation of the trucking fleet, or if it's found to be liable for negligent hiring of incompetent drivers or in the training and operation of its fleet.
The Third-Party Maintenance Facility that Serviced the Semi Truck and/or the Trailer.
The trucking company or owner of the trailer may work with an independent equipment repair shop. The repair shop may not use the most effective and latest diagnostic equipment to ensure that the truck is serviced correctly. This company may also used shoddy replacement parts that void the manufacturer's warranty and cause problems with the operation of the semi or trailer. In addition, the company's mechanics may not be trained to find all of the maintenance problems with the tractor and trailer.
The Cargo Company
The company that provides freight services for commercial trucking companies may also be held liable for a truck accident because a common cause of truck accidents is improperly loaded or overloaded cargo. Improperly loaded cargo may fall into the roadway and create hazardous driving for other motorists. Overloaded big rigs are much more apt to rollover and cause a truck accident. Plus, overloaded trucks take much longer to a stop. Lastly, a tire blowout could occur due to the excess weight, causing the truck to lose control. for negligence to some degree if it's shown that it violated a federal or state law in the operation of the trucking fleet, or if it's found to be liable for negligent hiring of incompetent drivers or in the training and operation of its fleet.
The Owner of the Semi Trailer
Frequently the driver and his or her company are carrying cargo for someone else, and they may be using another company's trailer to carry that load. The owner of the semi trailer may have failed to maintain the trailer in proper working order, and there may be missing, broken, or inferior equipment on the trailer that contributes to the accident.
Why is a Commercial Trucking Accident Lawsuit Different that an Auto Accident?
Truck drivers and their employer must follow the Federal Motor Carrier Safety Regulations (FMCSRs) which mandate the minimum standards for those involved with the operation of commercial motor vehicles in interstate commerce. This includes the maximum hours a driver can operate a tractor-trailer in a given period and driver fatigue; a driver's lack of training; and inadequate inspections.
Get a Free Case Consultation
How is Fault Determined in A Dallas Trucking Accident?
To determine the fault in a big rig accident in Dallas entails the review of the police accident report, any witness statements, and the statements of the parties by the insurance company. However, the insurance company's decision isn't final: an experienced Dallas commercial truck accident attorney will make certain that your interests are protected, and you receive the greatest compensation possible.
What Damages Can I Recover in a Dallas Truck Accident?
There are several kinds of damages that an injured person may recover in a truck accident case. The first is economic damages—the victim's "out-of-pocket expenses" that are incurred as a result of a big rig accident. Economic damages include:
Vehicle repair expenses.
Lost earning capacity.
Household services.
Lost wages.
Future medical expenses.
A semi accident victim may also be able to recover non-economic damages to compensate him or her for their injuries. These include damages for the following:
Disfigurement.
Loss of Consortium.
Loss of Enjoyment of Life.
Loss of Society and Companionship.
Mental Anguish.
Pain and Suffering.
Permanent Disability.
Finally, while it is rare, a plaintiff in a tractor-trailer wreck may also be able to recover exemplary (or "punitive") damages if the injuries were caused by the willful act or omission or gross negligence of the truck driver or other parties.
How Do Dallas Truck Accident Settlements Work?
Our Dallas 18-wheeler accident lawyers will tell you that every commercial truck accident in Texas is different, and there are quite a few factors go into the settlement analysis in a semi crash. As a result, there's no exact way for your Dallas semi truck accident attorney to negotiate a settlement on your behalf. 
Your Dallas commercial vehicle accident lawyer will say that a party's eagerness to settle and the offer amount after a semi truck accident will depend upon many factors in the case. Your Dallas truck wreck attorney at Mario Davila Law Firm will examine those that will be relevant, such as the following:
The severity of the victim's injuries.
The cost of reasonable and necessary medical expenses.
Loss of past income.
Loss of future wages.
The insurance coverage of the parties.
The amount of available evidence.
Another important factor in settlement consideration is whether the victim was in any way at fault in causing the truck accident. In Texas, negligence law uses the "modified comparative negligence" doctrine which stipulates that a victim's damages are prohibited or reduced according to his or her percentage of fault.
A serious 18-wheeler accident can mean significant life changes to a victim, including his or her physical, mental, and emotional health, along with his or her financial well-being. The Dallas truck accident lawyers at the Mario Davila Law Firm will help you recover the compensation you need to get your life back on track. 
If you've been seriously injured in a truck accident, contact Mario Davila Law Firm in Dallas and speak to one of our highly qualified Dallas big rig accident attorneys.